guifi.net Foundation participates in FESC 2018
Fira d'Economia Solidària de Catalunya 2018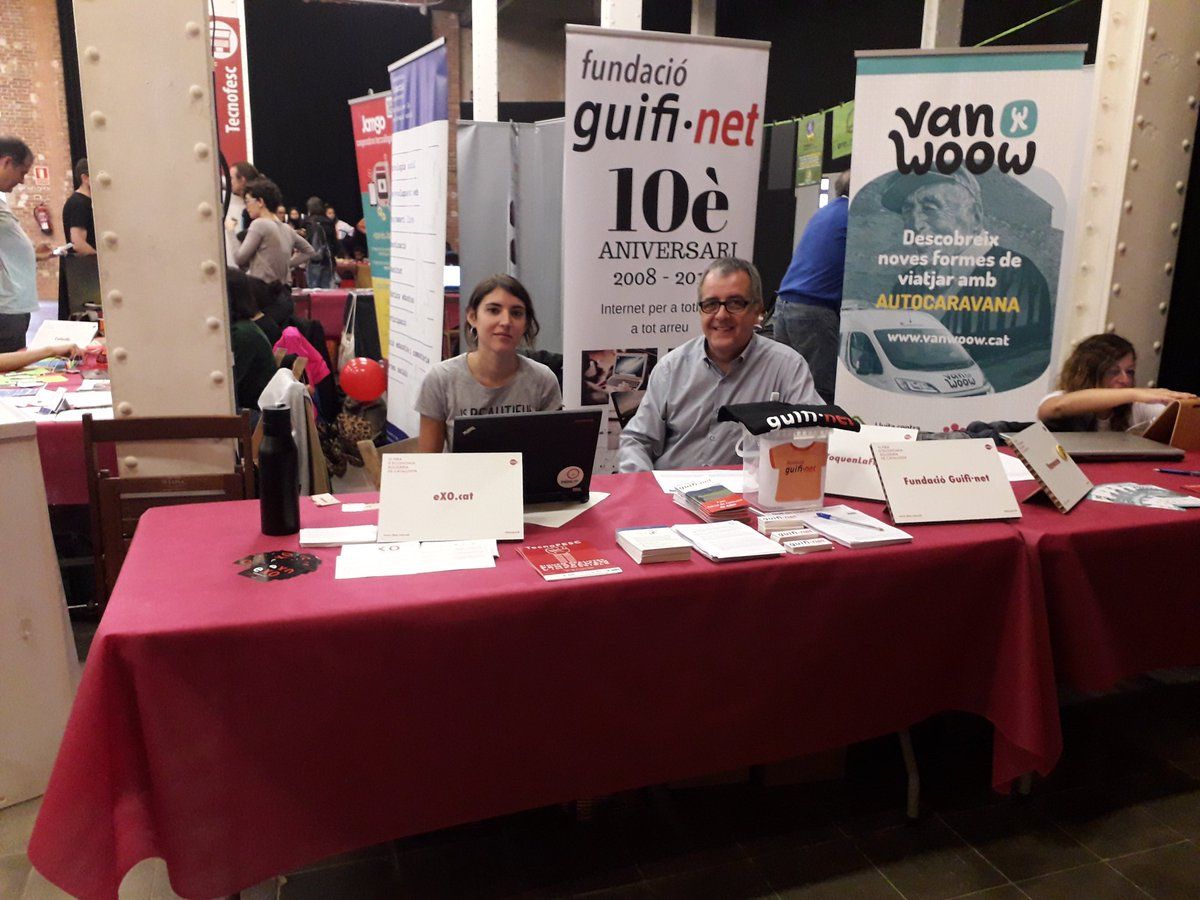 La VII edition of the FESC, organized by Xarxa d'Economia Solidària de Catalunya, has taken place in the Recinte Fabra i Coats de Barcelona during this weekend with a great success of attendance, more than 11,000 people have visited the FESC from Friday to Sunday, despite weather conditions and in which we have participated together with more than 200 participating organizations, making known proposals and initiatives alternative to the capitalist economic model and participating in about eighty talks and cultural activities with the aim of improving people's lives.
We have had the opportunity to speak with many people who have approached the Foundation interested in learning about the project and obtaining information on how to connect and contract Internet access and telephone services, also people who have already contracted services with operators participating in the project guifi.net who have expressed their high degree of satisfaction and even people who in the fifteen years of existence of the project guifi.net have participated in some way in it.
We also had information about the project #enstoquenlafibra and we have participated in different talks such as 'How can technological sovereignty be built in municipalities and communities?

Some interesting data:
Colombia, Germany and Morocco have been some of the countries present.

this edition has increased the surface area of the FESC by 25% compared to previous editions

social currencies have been the only form of payment, circulating almost 27,000 ecosols

almost 100 volunteers

social networking presence, 2,785 tweets with up tog #fesc2018 and impact to more than 350,000 people